Every small town has a moment when the real world abruptly intrudes, shattering the town's notions of itself and its people. For citizens of Marshall, Michigan, that moment came August 18, 1967. Nola Puyear was working downtown at the Tasty Cafe that morning when she received a package. She opened it and was instantly killed in a fiery explosion.

In the months that followed, law enforcement and prosecutors wrestled with a crime that to all appearances was senseless. Evidence recovered from the blown-up restaurant, including a bottle of pills that had been tainted with lye, suggested a concerted plot to murder Mrs. Puyear. But why had someone wanted to kill the well-liked woman, by all accounts a pillar of her close-knit community? For that matter, was Marshall really the quaint paradise it seemed to be?

Secret Witness brings to light startling new evidence and freshly uncovered facts to address these and other questions that, to this day, surround one of Michigan's most brutal murders. Based on extensive interviews with surviving prosecutors, police, and witnesses, Blaine Pardoe re-creates the investigation that pried into Marshall's dark underbelly and uncovered the seamy private lives led by some of the town's citizenry but led to only tenuous theories about the bombing. The book also examines the pivotal role played by the Secret Witness program, an initiative by the Detroit News that offered rewards for anonymous tips related to violent crimes. What's ultimately revealed is the true depth of evil that occurred in Marshall that day. Every small town has dirty little secrets. This time, they were deadly.

Why did you write this book?
I was in Marshall the day of the bombing but was four years old. My memories are fuzzy around it, but I remember it happening. I can remember talking to my grandmother who was locking the door to her house because everyone knew there was a killer in town. Marshall was so small, so quaint, something like a bombing murder on main street stuck in my head. Things like that didn't happen in small towns, and the fear the crime generated was quite real.

Over the years I would ask people about it but what I got was a jumble of people's memories. I started digging to satisfy my own curiosity…and when I did the story discovered was incredible. After a while I knew this had the makings of a great thriller. You had a vicious bombing, lurid sex, a sinister killer, a mysterious motive, and events that took place after the trial that were stunning and frightening as well. Also the characters involved were interesting and fascinating.

Were there any surprises as you worked on the book?
Absolutely. Marshall is like any small town in America. I had been unprepared for the seamy-side of the community. There was a lot of sleeping around that factored into the investigation. Small towns are protective of their reputations and this was no exception.

Another surprise was around the murderer, Enoch Chism. In sight a tight knit community, how did this man emerge as not only a violent person, but as a murderer? There was a level of evil in him that was so dark and twisted it was frightening. In interviewing people for the book a number of people knew about his dark side but in 1967 turned a blind eye to it.

What was challenging about writing Secret Witness?
The events of the book take place between 1967 and 1970. I wanted the reader to understand the context (historically) of that period and this small town.

The other challenge which I was excited about was writing about a small town. People that have lived in small towns, regardless of where, will hopefully see their own small town in my writing about Marshall Michigan.

How'd you go about your research?
I worked off of the original case files to start with. I also interviewed people who were associated with the case, the victim, and the killer. I spent a lot of time reading old newspaper articles and visiting the courthouse to look at case files. A lot of long hours were spent making sure this book was a fair and accurate telling of the story.

There were some challenges. The original court transcripts of the trial in this case have become lost. That mean reconstructing the trial from newspaper and eyewitness accounts, as well as the defense files from the case

Lost Eagles Overview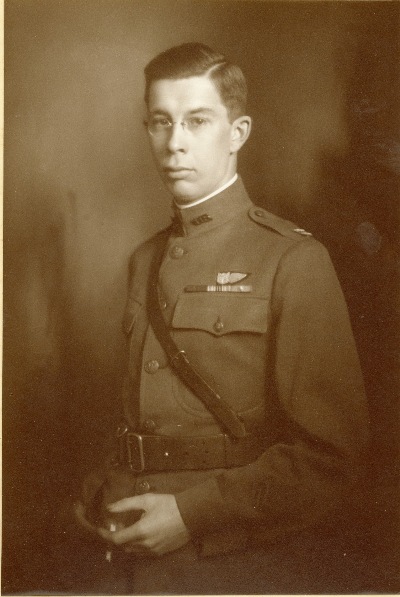 His name was Frederick W. Zinn and he changed how America dealt with it's warriors missing in action. Zinn, a native of Galesburg Michigan, graduated the University of Michigan in 1914 and set out to tour Europe. He arrived just as the Great War broke out. Zinn joined the French Foreign Legion and fought in several vicious campaigns before transferring to the French Air Service. He was a member of the illustrious Lafayette Flying Corps and his former Legionnaire comrades served in the such squadrons as the Lafayette Escadrille.

When America entered WWI Fred Zinn was the first American transferred from French service to General Billy Mitchell's staff. He was in charge of personnel and training - sending all of the American's replacement aviators and observers to the front. When the war ended, he proposed an idea revolutionary to the War Department. He said that he wanted to search for the missing men he had sent to war. He felt that he could find them and bring home their remains, to bring closure to their families. It was a concept that the American military had never even considered.

He worked in a tiny office in occupied Berlin, even enlisting the aid of former German ace, Ernst Udet in his quests. After months of painstaking retracing of final flights, Fred Zinn had recovered the bodies or personal effects of 195 of the 200 missing American airmen.

When WWII broke out Zinn lobbied the War Department to set up a system to recover the remains of the missing aviators. Leveraging his relationships with men like Eddie Rickenbacker and General Hap Arnold, Zinn created the Missing Air Crew Report System. His techniques such as standardized serial numbers on aircraft parts ensured that countless families would learn the fates of their missing men.

When the Army Air Corps would not let him continue his work, Fred joined the Office of Strategic Services (OSS), the precursor of the CIA. There his ground search for missing airmen was to be his cover as he conducted work for X2, Counterintelligence. Fred's painstaking efforts recovered the remains of hundreds of airmen while he spied against the Italians and Germans.

Patriot, innovator, aviator, politician, humanitarian, and hero - Fred Zinn was all of these things. His efforts changed forever how America dealt with its missing airmen. His legacy lives on today in the Air Force Creed, "…I will leave no airman behind…"

Questions to the Author:
How did you learn about Frederick Zinn? I was working on my book Terror of the Autumn Skies and discovered his role in recovering the remains of ace Frank Luke Jr. I was struck dumb when I found out that this man was from the town where I was raised, Battle Creek Michigan. I had never seen a statue to him or even a street named after him; yet this was a man that saw more of WWI than almost any other American.

The more I researched him, the more interesting it became. My father owned an antique store in Galesburg at the time, where Zinn was born. I went looking for the mill his family owned and it was 100 feet from the store. It just seemed like this story was reaching out to me, begging to be written. Zinn's story was so compelling that I knew I had to do more research into the work that dominated his life.

The book has a unique format - telling the stories of various missing aviators. Why? I talked with Fred's son Bud before he passed away. Fred never wrote his autobiography. To him it was all about "his boys," the men he had sent to the front that never came home. To tell Fred's story I realized I had to tell their stories. So, between each chapter about his life, I have placed the story of a man that Zinn recovered -- or failed to recover.

I picked aviators that generally, with one exception, have not gotten a lot of coverage in terms of articles or research. I tried to spread them out geographically, but found some interesting ways to tie their stories together. In end I wanted to write a book that Fred Zinn would have been proud of.

Zinn was a spy in the OSS. What was that like? Fred's cover was provided by the Kellogg Foundation and he joined the OSS as a civilian. In many respects he didn't fit in. They wanted him to be a spy but he wanted to use the OSS to enable him to search for missing airmen. It was an awkward relationship but one that oddly worked. What is fascinating to me was that the OSS had such a neat humanitarian mission - recovering the remains of missing aviators.

What will aviation historians like about this book? I'm a member of the League of WWI Aviation Historians myself, so this book has a wealth of new material in it for the aficionados of the era. Zinn was an observer for the French, F 24 and SOP 24 escadrille. Observers rarely get noted in books - the fighter pilots always beat them out. Yet observation in this war was an important function that often carried the tide of battle. Zinn spent numerous hours over enemy lines, survived several crashes, and was noted as the first American aviation combat photographer. He left a wealth of wonderful stories and I have tried to cull the best of those into this book. The men he hung out with, the heroic pilots of the Lafayette Escadrille, certainly helped uncover some new facts and details that even the most polished historians are going to enjoy.

What was the most revealing thing you learned from writing this book? When I started the research on this project, I wasn't sure just where this was going to go. Finding Zinn's files and his son Bud gave me a perspective that helped dramatically. There were a few nights when I worked on the book where I felt like he was leaning over my shoulder.

When I first called his son and told him I was working on a book about his father, he said, "I knew someone would do this someday. I am dying of cancer, I've got about six months left. I'll tell you everything I know about dad." Bud was great and I was deeply saddened when I called him one day and got a disconnected response.